Reconstruction of joint cartilage
Moveable joint surfaces can also be susceptible to cartilage defects for various reasons: Diseases like arthrosis, degeneration and overloading due to extreme sporting activities or an accident. The consequences often include reduced functionality of the joint and severe pain that might lead to massive restrictions in motion and even disability.
Repair pins of carbon fibres can solve these problems, as they promote the biological surface renewal of damaged or arthritic joint cartilage zones in the joint. Thus, a sustainable effect is achieved.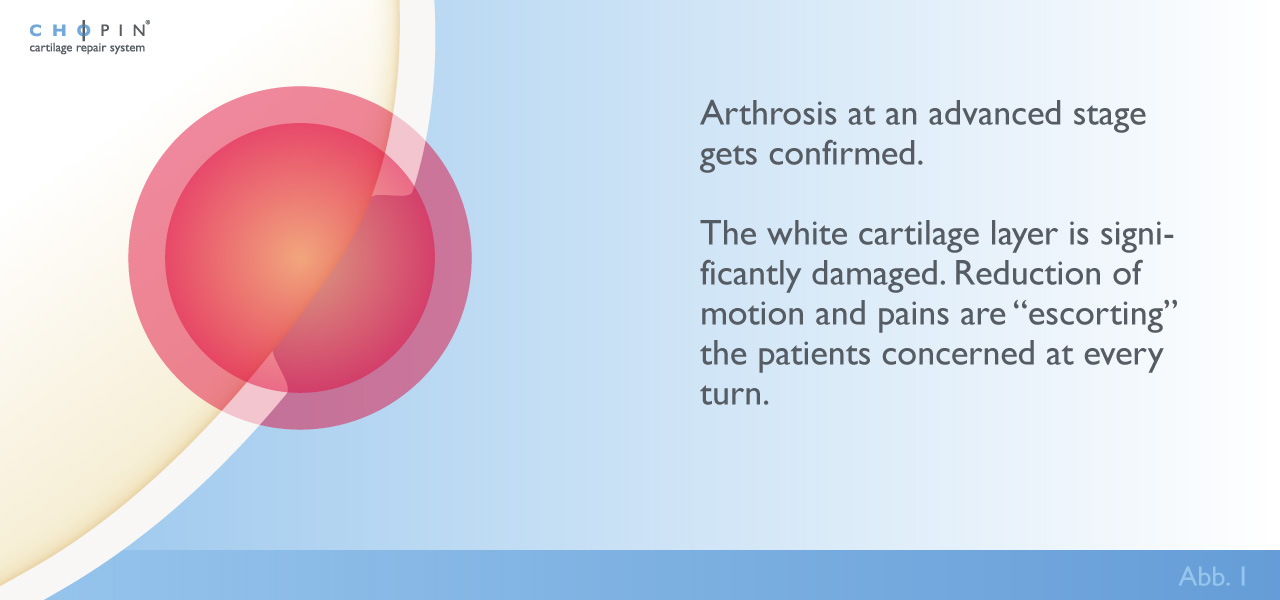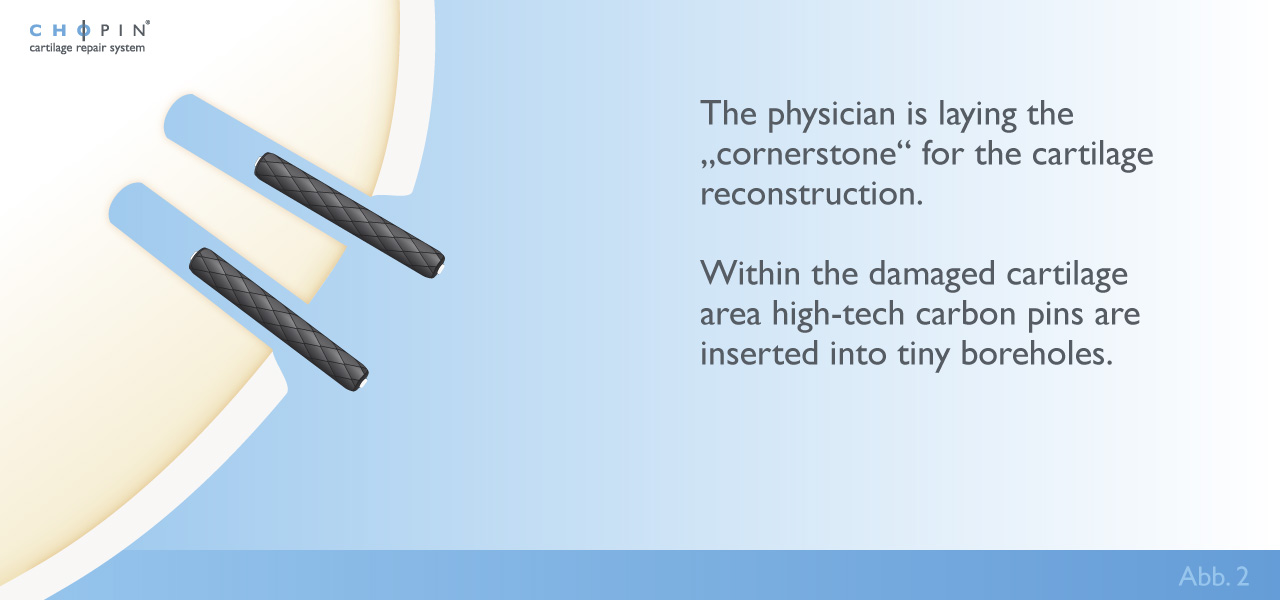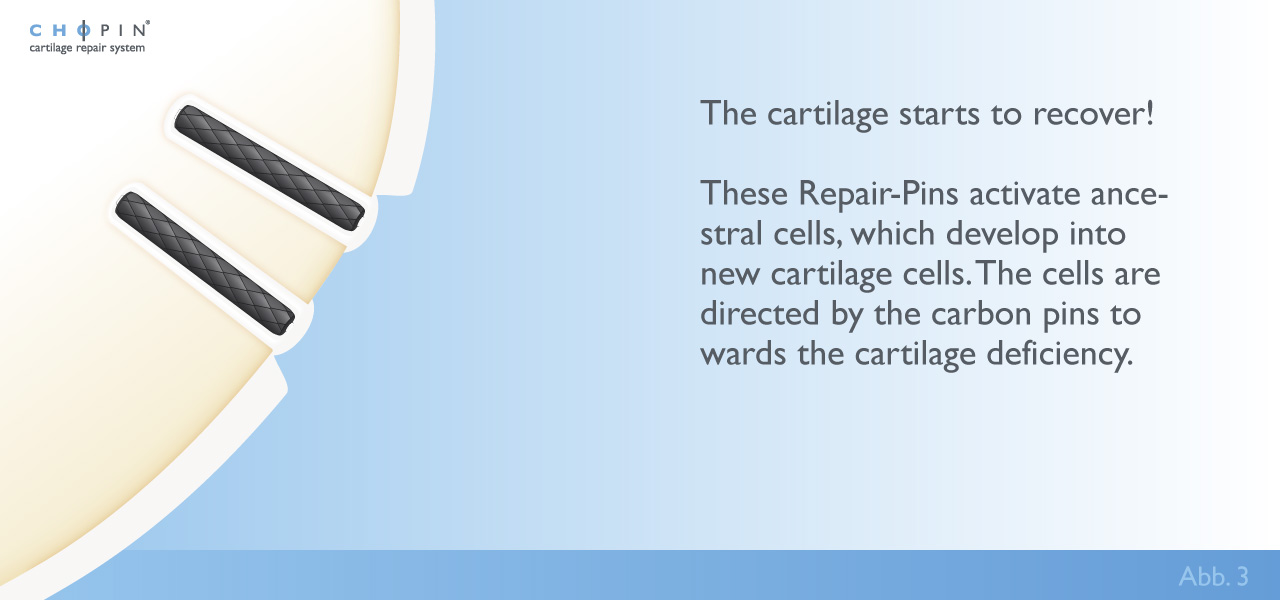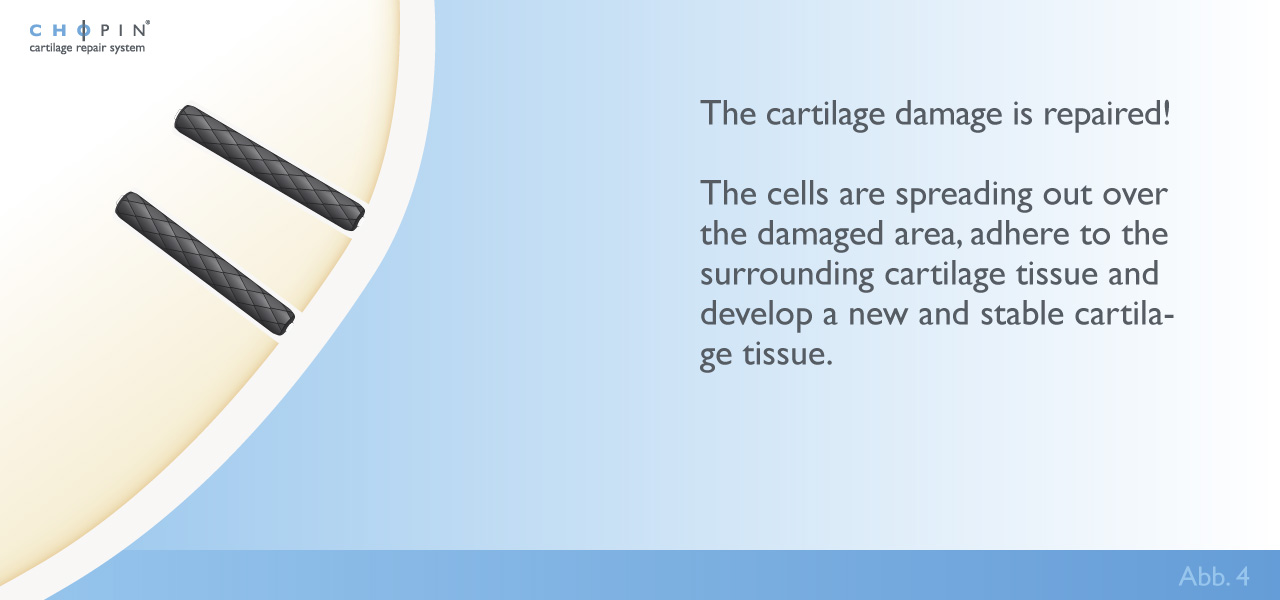 Repair pins, also referred to as cartilage pins, can be inserted into the bone arthroscopically on an outpatient basis.
Stem cells migrate over the cartilage pins to the joint surface, similar to the wick-effect in a candle and transform into cartilage replacement tissue - with similar loading features as hyaline cartilage - to close the cartilage defect within a short period of time.
With this treatment method a significant pain relief or even complete absence of pain associated with a significantly increase in the quality of life can be achieved in more than 80% of the patients!
Further medical measures, such as implantation of an endoprosthesis can thus be delayed significantly in most cases or even be avoided!
In the last few years, this procedure was successfully used for the treatment of patients with gonarthrosis, i.e. arthrosis of the knee joint. However, the application of the pins in other joints is not excluded and has already been successfully practised.
Top