About Biomedical Implants GmbH

Biomedical Implants GmbH, short "BMI", is a young company in the medical technology industry. With our innovative product, the CHOPIN® carbon fibre pin, patients with severe osteoarthritis or other cartilage defects in the knee can now be successfully treated.
In cases where only a total knee replacement provides adequate relief for the patient according to current medical knowledge, the CHOPIN® carbon fibre pin now promotes the formation of replacement cartilage and allows for a pain-free full weight-bearing after a short rehabilitation period.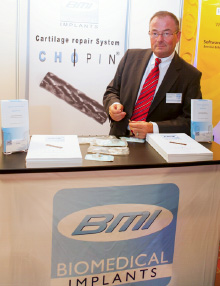 After a long preparatory phase, BMI started its market activities in February 2009.
The launch of the BMI website and certification were the next steps and within a very short time there was a great interest by healthcare professionals in our new product - not only in Germany!
Numerous enquiries from European countries and around the world, including South America, China, India, South Korea and South Africa show the importance of our product for many patients suffering from cartilage defects in the knee. It meets the demand for joint-preserving alternatives to pharmaceutical treatment or endoprostheses that restrict the patients' flexibility and are associated with long-term rehabilitation measures!
After the product disappeared from the market for several years, it is now available again through BMI. After we have received approval for the carbon fibre pins we now resume marketing activities for this product portfolio, including professional information, scientific papers, etc.
With the CHOPIN® carbon fibre pin BMI offers a true and sustainable option for the treatment of cartilage defects and to preserve the patient's natural joint.
The large number of successful applications over a period of more than 10 years clearly demonstrates the sustainable results and high degree of patient satisfaction.
We have a clear objective!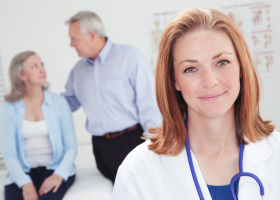 Our objective is to offer a joint-preserving and sustainable solution to the countless patients suffering from cartilage defects, especially in the knee!
This also comprises the continuous expansion of our product portfolio to offer surgeons all opportunities to provide optimal patient care.
Top